by: Sara Middleton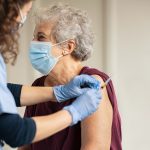 It's not uncommon to hear about major drug recalls due to concerns over contamination.  Just three years ago we reported on a major recall by the U.S. Food and Drug Administration (FDA) over a high blood pressure medication found to be tainted with a cancer-causing chemical called NDEA.
In breaking news, drug contamination is the reason for a recent Japan recall of a batch of COVID shots, although regulators in the European Union (EU) are still allowing production to continue at the plant where these shots originated from.
COVID SHOT CONTAMINATION: Japanese officials halt 1.6 million doses of Moderna shots due to presence of metal in product
On August 26, Japanese officials halted the use of 1.63 million doses of the Moderna COVID shot that were sent to over 860 jab centers across the nation. This suspension occurred more than a week after the Japanese distributor Takeda Pharmaceutical found evidence of metal contaminants within many of the shot vials.
NHK, in a report published late on Thursday, cited health ministry sources as saying the contaminant was believed to be a particle that reacted to magnets and was therefore suspected to be a metal. Moderna has described it as "particulate matter" that did not pose a safety or efficacy issue.
A Japanese health ministry official said the composition of the contaminant has not been confirmed. In a statement, Takeda said it asked Moderna to investigate the issue and that it would work with the ministry to replace the affected supply
According to Japanese health ministry officials, the contaminant found within the botched shots was shown to react to magnets – a finding which certainly calls into question the media's blanket dismissal of numerous accounts of people showing that their bodies were unusually magnetized following their COVID jab.
Moderna, meanwhile, insists these metal contaminants are "particulate matter" from manufacturing or production, and do not pose any safety or efficacy issue.
The contaminated shots distributed across Japan originally came from a plant in Spain run by pharmaceutical firm Rovi. Interestingly, drug regulators from the European Union are not going to require the plant to halt production at this time, despite the fact that the investigation over the contamination is still ongoing.
Setting aside what shouldn't be in Moderna jab – here's at least one ingredient that comes with possible health concerns
Unknowingly putting metals into the body can have a variety of harmful health effects. But it's not just what shouldn't be in these drugs that are concerning some.
For example, information from Moderna reveals that their C19 jab – which is now called Spikevax in the EU – contains an ingredient called polyethylene glycol/macrogol (PEG).
According to the PEG Safety Data Sheet, there is no information available on this chemical's carcinogenic effects, mutagenic effects, endocrine-disrupting effects, teratogenicity effects, reproductive effects, OR developmental effects.  In other words, there isn't enough evidence to prove that this chemical is safe for human consumption – yet it's found in common household items including cleaners, baby wipes, and cosmetics.
There is some evidence pointing to PEG's potential health hazards, however. According to MadeSafe.org, PEG is often produced using another chemical called ethylene oxide, which causes cancer. For this reason, it's possible that PEG can be unintentionally contaminated with ethylene oxide. (Chemicals made with ethylene oxide can also be contaminated with another carcinogen called 1,4-dioxane.)
As a "penetration enhancer," PEG also makes it easier for other substances – both toxic and non-toxic to pass through the skin and enter the body.
It's an eye-opening experience to look up the Safety Data Sheet information of each COVID shot ingredient. For example, another compound found in the Moderna shot called Sodium Acetate Trihydrate has known mutagenic effects in animals (meaning it has shown to be able to mutate DNA).
Consider researching these ingredients yourself as you make informed decisions about your health.
Sources for this article include:
KHN.org
Madesafe.org
ModernaCOVID19global.com
NIH.gov
Reuters.com
Fishersci.com
Fishersci.com